When it's time to go... Private Releases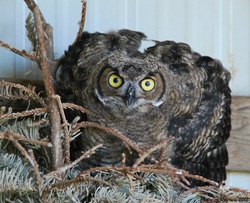 Sometimes a patient has recovered sufficiently and needs to be released before a scheduled event. This allows you the opportunity to have a personal experience of a lifetime. Some people have done this in memorial.

Private events require a minimum donation of $150 which is applied directly to the care and maintenance of injured and abandoned Oregon native wildlife and to feeding our avian ambassadors.

This is a severely limited opportunity as it is only available when we have an appropriate raptor to release.

You do not need to be a vineyard to apply for a private release.



---
Rules & Restrictions
Because we are dealing native wildlife, the event MUST confirm to the guidelines set by ODFW and USFWS.

100% of the proceeds are used directly for the medical treatment and care of Oregon native wildlife.

The event may be recorded and/or photographed.

We will coordinate a date based on your schedule and will attempt to secure a release location in reasonable proximity to your location.

The bird may only be released in Oregon.

We will provide you with safety equipment and show you how to hold the bird to ensure safety for you and the bird.

We cannot guarantee the species and will substitute if necessary.